Twin brother of Jeanjean-Jeanjean-Jeanjean Johnson.
They're always fighting.
Very scared of Gronville Honkersmith.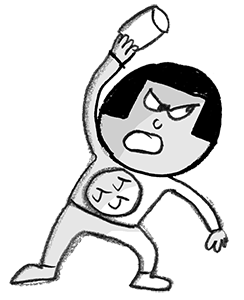 Jonjon-Jonjon-Jonjon was initially going to be named after his maternal grandfather, Johanesjohannes-Johanesjohannes-Johanesjohannes. But when Johanesjohannes-Johanesjohannes-Johanesjohannes found out, he was furious. He was adamant that he wanted to remain the only Johanesjohannes-Johanesjohannes-Johanesjohannes in the area.
So instead they decided to call him Juddjudd-Juddjudd-Juddjudd. But when his maternal grandmother (Johannajohanna-Johannajohanna-Johannajohanna) said it sounded like a frog that had swallowed a toy train, they decided instead to call him Jeffersonjefferson-Jeffersonjefferson-Jeffersonjefferson. But when their cousin Jeffreyjeffrey-Jeffreyjeffrey-Jeffreyjeffrey found out, he was livid. He wanted to be the only Jeff in the family.
So to avoid a rift in the family, they opted for Jonjon-Jonjon-Jonjon. Everyone was happy.
The story behind Jeanjean-Jeanjean-Jeanjean's name is even more interesting.