Absolutely awful, terrible, horrible, vicious dogs.
Extremely expensive.
And extremely stupid.
Tend to be owned by criminals.
Favorite food: Madagascar-Pie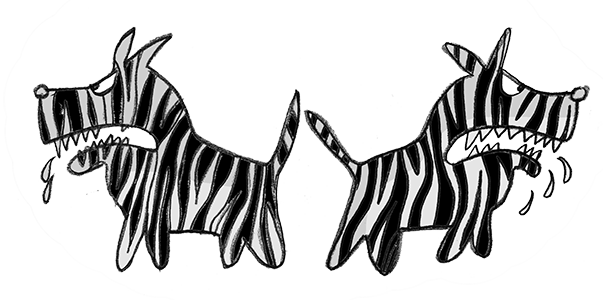 These dreadful dogs love to scare people. And to bite them. They are found wild in the very far south-western part of Moremi Forest. Over time they have been bred and domesticated by criminals like smugglers, poachers, burglars, hooligans, pickpockets and trespassers.