Very delicious pie loved by anyone who tastes it.
Especially loved by zebra-hounds.
Invented by Mrs. Nosey-Komba, who lives on a small island in the Indianioceanio.
The recipe is actually classified (i.e. top secret). Only people on the previously-mentioned island know it. And of course, Homputer 44573X, who knows every recipe ever invented.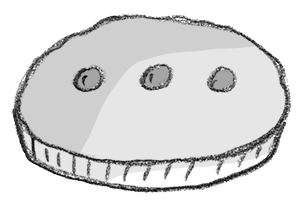 The Annual Madagascar-Pie-Festival is, if you can guess it, an annual Madagascar pie festival.
Main activities include:
Pie-making
Pie-eating
Pie-throwing
Pie-juggling
Jie-puggling
Pie-rolling
Pie-spinning
Pie-vibrating
Pie-licking
Lie-picking
Pie-pulverizing
Pie-painting
Pass-the-pie