Teaches Paper Airplanes
Also works part-time as an astronaut and has been to the moon twice.
Former test pilot at Triplocopter Flight Training Academy.
Always kind, friendly and calm.
Loves cheese.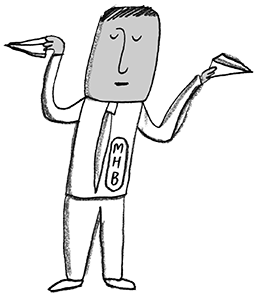 James Hogsbottom kind of falls into the Total Hero classification. Nice, cool, calm, collected, friendly, charming, modest, an astronaut, a test-pilot, and a schoolteacher. What could be cooler? It seems as if his only weak spot is he's left-handed, so he's allergic to Grobsnots.
From an early age little James started building model aircraft. Initially radio-controlled gliders, then radio-controlled single engine craft, then radio-controlled twin engine craft. Aerodynamics and engine design were always his strong point.
When he was 6 years-old he started taking aeronautical engineering evening classes. By the time he was 9 he had a Masters degree. After that he enrolled for evening classes at the Emmarentia Academy of Aeronautical Engineering, studying under the supervision of the Chief Engineer, Professor Conley McConaUgghHH-h.
By the time he was 14, he got his PhD. His thesis paper, "Upper Swash Plate Vortex Encapsulation and Derivative Control-Rod Transmission Stabilization" achieved the school's highest ever grade, and Professor Conley McConaUgghHH-h quotes it to this day.