Teaches Plumbing
Formerly the world's most sought-after Royal Plumber.
We have no idea how he got that dent in the side of his head, so don't even ask.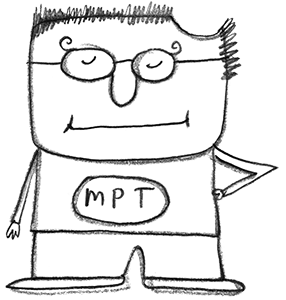 When little Percival Plumtree was just 2 years old, he was given a plumbing kit for his birthday. It was a simple sink installation kit, with just 112 components. Within 15 minutes he'd set it up in his bedroom and it was in perfect working order, even running the hot water faucet. The next day he was given a shower installation kit, and the same thing happened. The shower in his bedroom was now in better working order than the shower in his parent's bathroom.
By the time he was 3, he'd set up his own sink and shower business. By the time he was 4, he moved on to full bathrooms.
By the time he was 5 he was guest-lecturer in the plumbing department at the University of Camford-Bogmarsh, and accompanying the department head, Dr. Patricia Plumstead, on field trips.
From age 6 till age 25 he was Head of Plumbing Research & Technology at Camford-Bogmarsh. At age 26 he left the academic world and set up Percival Plumtree Royal Plumbing Services. He quickly became the world's most sought-after royal plumber. He only worked on castles and mega-mega mansions of kings and queens. He was so successful that he didn't even bother with the castles and mansion of mere princes and princesses.
During this time he plumbed the showers of the Royal palace of Middle-Ostentia, the swimming pool of King Edmond the Gurk, the hot-tub of Queen Jezebel of South-Northern Swottolia, and the waterslide of King Boris McBoris-Boris-Swad-Widge.
At age 45, when he was about to retire, the ultimate opportunity came up. He was offered a teaching post by Mrs. Rosebank at Swedhump Elementary. An offer nobody could refuse.