Teaches the Pause! Game.
Invented the Pause! Game and is current World Champion.
Wrote the #1 Bestselling Pauselopedia.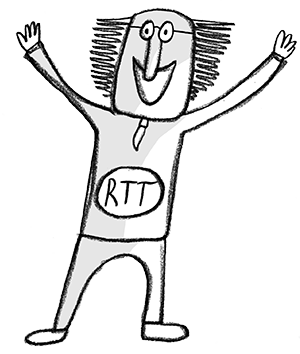 From a young age, Ronald Rrr-Tökk-Tökk loved inventing games. The first game he invented was drop-a-plate-and-see-if-it-breaks. His parents quickly banned the game. We're not sure why. The second game he invented was put-your-breakfast-under-the-carpet. His mom banned it. His dad found it quite amusing. The third game he invented was fill-a-sock-with-milk-and-put-it-in-your-parents-bed. His mom found it sort-of funny but his dad was furious.
Ronald was banned from inventing new games.
But he continued in secret. Relentlessly.
And the 943rd game he invented was the Pause! game.